I commenced learning Kinesiology in 2003 with the first unit of  "Touch For Health" and began practicing in 2004 in the mode of Three-In-One Kinesiology.
I returned to study Kinesiology in 2010 to commence the Diploma in Kinesiology to formalise my Kinesiology qualifications and also with the aim to be able to offer Private Health rebates.
I completed my Advanced Diploma in Kinesiology at the end of 2014.
The Kinesiology I have been taught is referred to as Energetic Kinesiology.  This therapy enables me to focus on wherever you are feeling or experiencing stress in your life.  The stress can be physical (eg. pain), mental (eg. anxiety or exam stress), or emotional (eg. experiencing a significant loss)
In addition to my Kinesiology qualifications I also have Post Graduate Certificate in Preventive Medicine as an extension to my Bachelor of Applied Science – Nursing qualification.
My passion remains in preventative health measures.  In recent times I have put many hours into the study of cancer and the many ways the individual can support their health – either in prevention, during treatment and in the post recovery period.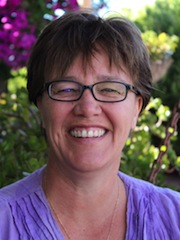 My nursing experience has been in both the hospital environment and community and in the last 10 years predominantly in General Practice as a Practice Nurse delivering Primary Health Care.  This experience has given me a very clear understanding of the lifestyle diseases that dominate the health system and how Kinesiology can assist the motivated individual to take control of their health in conjunction with mainstream health providers.  Kinesiology will support the end goal that your GP or Specialist is working towards.